Attending gym in today's unhealthy lifestyle is a must to keep your health on track. And having a gym bag is important to hit the gym regularly. These are very useful and help you carry some of your essentials to your workout sessions. At Nikos, we offer you the latest collection of Gym Bags In Pune Mumbai. They are compact in size, but have enough space to carry your belongings.
Being the trustworthy Personalized Gym Bags Suppliers In India, we have the bags in different designs, styles, and colors to match your personality. Its reasonable price makes it a good product to invest in that also adds an extra edge to your personality.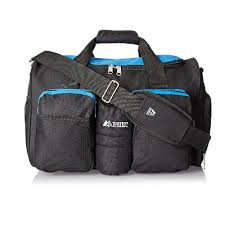 Why Do You Need Personalized Gym Bags?
Ideal For Athletes: Whether you accept it or not, but these duffle bags are perfect for athletes as they can carry it regularly to hit the gym with some of their essentials they require.
Enhance Your Style: Another reason that why you should have Stylish Bags is that, it enhances your overall style and add extra exclusivity to your personality. Also, it cuts the clutter and able to handle regular wear and tear.
Branded Gym Bags – Carry The Essentials In Style
We have different types of branded gym bags that you can print with your company name or logo and use it for promoting the company name. You can carry them with and make your own style statement, even when you are going to hit the gym.
Contact Us For Fashionable Gym Bag
Our range of Fashionable Gym Bag is worth to explore, so, visit our website directly or talk to our executives, as we are here to help all our customers as best as we can. Call us or click on the send enquiry tab to be in touch.